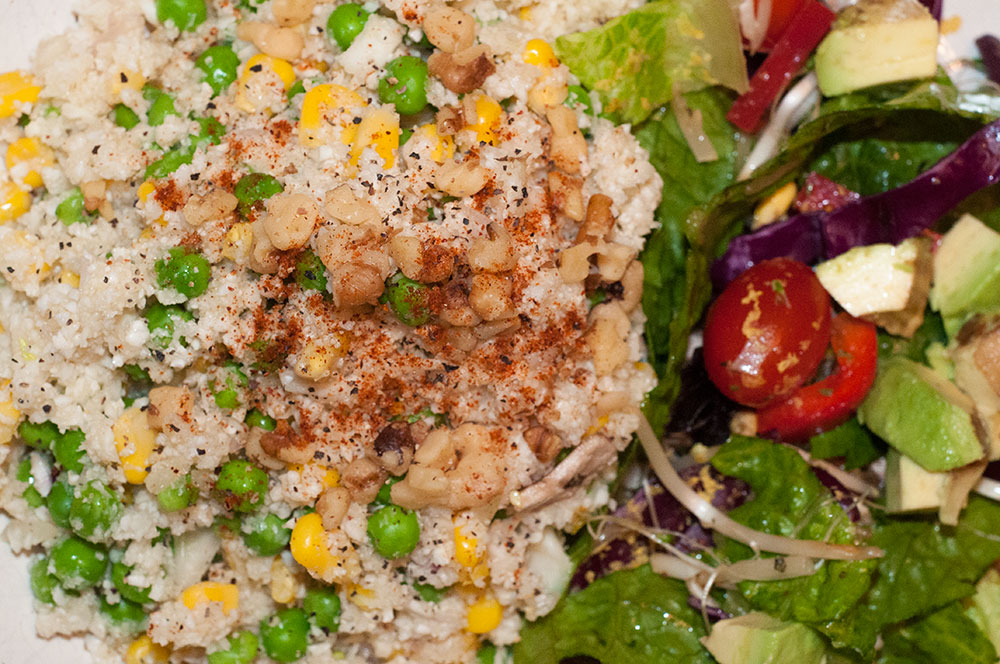 Cauliflower Rice with Fresh Peas and Cumin
Another great recipe from rawmazing.com.  This is a great alternative if you want a substitute for rice.   Flavorful and healthy.
(serves 4)
1 medium head cauliflower
1 cup fresh peas
4 scallions, thinly sliced
1/2 cup fresh lemon juice
zest from 1 lemon
2 teaspoons cumin
2 teaspoons maple syrup
1 teaspoon grated fresh ginger
1/2 cup pine nuts
1 tablespoon chili flakes (optional)
pinch Himalayan salt and pepper
1. Cut the cauliflower florets from the stem. Pulse in food processor until the cauliflower is the size of pieces of rice.
2. Stir in peas and scallions.
3. Whisk together  lemon juice, lemon zest, cumin, maple syrup, and ginger. Pour over cauliflower mixture and stir to combine.
4. Top with pine nuts and chili flakes. Salt and pepper to taste.