Each start of a new year brings to mind that we are even nearer to the coming of Jesus. To some, this will be a glorious event where we will say, "
…Lo, this is our God; we have waited for him, and he will save us: this is the Lord; we have waited for him, we will be glad and rejoice in his salvation." (Isaiah 25:9).
As believers, disciples of Christ, we look at this new year with great hope and recommit ourselves to the mission of telling the whole world of the Love of God and salvation through Jesus our Lord and Savior. Jesus has made a way for us and we are to " Fear God, and give glory to him; for the hour of his judgment is come: and worship him that made heaven, and earth, and the sea, and the fountains of waters." (Revelation 14:7)
This year let's recommit ourselves to studying the Word of God and seeking Him first in our daily lives. There are so many things that take us away from spending time with God. Instead of having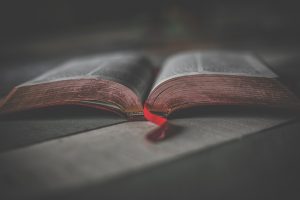 time daily to spend in His Word, we are rushing about often trying to keep up with our daily lives. Many mornings we awake and are rushing to get dressed and out of the house for work to spend a few moments in prayer or to read a few verses from the Bible. And at night, we are exhausted from the daily routine to spend time even thanking God for bringing you through the day.
There is a poster that reads, "Those who run from God in the morning will scarcely find Him the rest of the day." You can also say that those who have no time for God in the morning will scarcely consider Him the rest of the day.
God says to put Him first and He will provide for us. That takes a huge leap of faith since we feel that we look after ourselves. But God wants us to let Him look after us.
"Therefore take no thought, saying, What shall we eat? or, What shall we drink? or, Wherewithal shall we be clothed? (For after all these things do the Gentiles seek:) for your heavenly Father knoweth that ye have need of all these things. But seek ye first the kingdom of God, and his righteousness; and all these things shall be added unto you." (Matthew 6:31-33)
" If my people, which are called by my name, shall humble themselves, and pray, and seek my face, and turn from their wicked ways; then will I hear from heaven, and will forgive their sin, and will heal their land. " (2 Chronicles 7:14)
Think about all the times that God answered your prayers in the past year. How many times He defended you and protected you. How many time He gave you exactly what you needed at exactly the right time. Remember to thank Him for His love toward us.
So this new year, remember that God loves us. He loves me and you. Commit this year to read more of His Word. Commit to spend time speaking with Him and setting aside time every day for Him.
Some tithe their time, giving ten percent of their waking time to Him, not including His holy sabbath day.
Spend more time with God and see how your Christian walk is improved, how your faith strengthens and how much more you recognize Gods blessings throughout the year.
" For I know the plans I have for you," declares the Lord, "plans to prosper you and not to harm you, plans to give you hope and a future. " Jeremiah 29:11
Happy New Year!