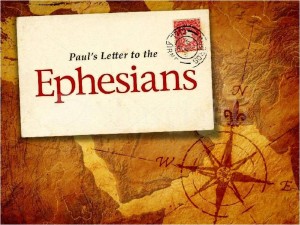 The Book of Ephesians was one of the more enjoyable reads I have had recently.  I recommend taking a few minutes and reading it.  It was so enjoyable that I aim to take it chapter by chapter and sharing my thoughts.
I also started 1 Thessalonians.  It is part of my daily devotional material and what we are studying in church.  But it was only over the past day or so that I ready the book myself, all five chapters.  I think for encouragement and a call to action, these two books are great places to go.
The passage below is taken from 1 Thessalonians, 5: 16-28.  I aim to commit this to memory and repeat it continually.  It is not only a call to action, but a call to allow Christ to make in me a new person; to not cling to the things of this world and lean completely on God through Jesus.
16 Rejoice evermore.
17 Pray without ceasing.
18 In every thing give thanks: for this is the will of God in Christ Jesus concerning you.
19 Quench not the Spirit.
20 Despise not prophesyings.
21 Prove all things; hold fast that which is good.
22 Abstain from all appearance of evil.
23 And the very God of peace sanctify you wholly; and I pray God your whole spirit and soul and body be preserved blameless unto the coming of our Lord Jesus Christ.
24 Faithful is he that calleth you, who also will do it.
25 Brethren, pray for us.
26 Greet all the brethren with an holy kiss.
27 I charge you by the Lord that this epistle be read unto all the holy brethren.
28 The grace of our Lord Jesus Christ be with you. Amen.